IT Security
The Schwartz Group specializes in the information security industry. Our clients are the leading providers of IT/data security, audit, compliance, risk management, and privacy software, hardware, and services.
We constantly monitor the security marketplace to stay abreast of the most recent innovations and changes within our industry.
We are proud to count among our clients the leading providers of a diverse spectrum of solutions, including:
intrusion detection/intrusion prevention (IDS/IPS), antivirus, anti-spam, anti-malware, firewall, network access control (NAC), authentication, encryption, identity and access management, biometrics, forensics, compliance (PCI, SOX, HIPAA, GLBA, etc.), data loss prevention (DLP), disaster recovery, SaaS, secure storage, secure email, application security, perimeter security, and endpoint security, testing, VoIP, physical/logical security convergence, VPN, wireless LAN security, switch and router security.
Choosing an industry specialization this specific demonstrates our commitment to bringing our clients an overall superior quality of service.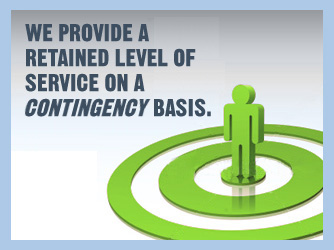 Sales and Technical Sales Organizations
A position focus this specific is extremely unique in our industry.
Our philosophy of quality recruiting dictates that a strict policy of specific position focus is equally as important as having a unique industry specialization.

Since 2002, The Schwartz Group has been concentrating its energies, perfecting its process, and developing its candidate database with one intention: to become the industry experts in building high-powered outside sales and technical sales organizations in IT Security.

We are proud to be able to offer extensive industry-specific experience and knowledge, combined with a comprehensive database of thousands of selected, current candidates constituting a tremendous potential talent pool.

Within the information security industry, we focus solely on recruiting sales and technical sales individuals with strong and industry-relevant backgrounds, nationwide.

Our sales candidates have backgrounds in sales, marketing, and business development.

Our technical sales candidates have backgrounds in pre/post sales engineering, systems engineering, and field sales engineering.

We recruit nationwide, and based on our favorable geographic location, are extremely well positioned to recruit candidates who sell to, and work with, the federal government as well. Candidates' experience levels range from Senior Vice Presidents with worldwide responsibilities to Account Managers.

Our candidates have experience selling to, and working with, the Fortune 500, the Global 2000, as well as small and medium sized businesses. Other candidates have experience selling to, and working with the channel, including re-sellers and distributors. Still other candidates have expertise selling to the federal market or establishing and cultivating relationships with the federal systems integrators.
Our unique methodology significantly differentiates The Schwartz Group from our competitors. We take pride in a level of quality that is seldom offered by a contingency-based search firm. One of our key benefits lies in our proven, highly structured recruiting system.
Step 1 - Assess Clients' Needs
Our process begins with a clear picture of our client's needs. We take the time to listen and understand in a detailed consultation with our client that provides us with a clear sense of the required skills, backgrounds and qualifications for the position.

By learning the culture and personality of each client, we are able to create a comprehensive profile of the ideal candidate. The result is that only the most highly qualified individuals are presented and the entire process is expedited.


Step 2 - Designing the Game Plan
Armed with an in depth knowledge of the requisition, our seasoned experts strategize and identify the sources most likely to generate potential candidates. Our industry specialization enables us to easily cultivate leads that would otherwise be too difficult or time consuming to identify. The result is a list of only the highest qualified individuals for the position.


Step 3 - Implementation
With precision, we begin contacting hundreds of potential candidates for each position. We actively reach out and contact each person on an individual basis. This allows us to vet based on their qualifications, motivation factors, compatibility with our client's culture, and level of interest in the opportunity.

We do not subscribe to "job board" recruiting or "harvesting" of resumes.
Step 4 - Presentation & Selection
The hand-selected candidates arrive accompanied by a detailed report containing essential information that is not included in the CV. This includes details such as current compensation, motivation, level of interest, and other pertinent information.

Our client may then select candidates for personal interviews.


Step 5 - Communication
We will schedule and confirm all phone and face-to-face interviews for our clients. Our diligence in this area provides a smooth channel of communication, avoiding common logistical problems.

After each interview, we provide our clients with a thorough debriefing of the candidate's feedback from the interview.


Step 6 - Negotiation
Finally, by working closely with our client and candidate, we will negotiate the terms of an offer, make the verbal offer and close the candidate. This detailed methodology best insures that our clients are able to hire the candidates of their choice.

With absolute certainty, The Schwartz Group is unequalled in our ability to locate, screen, qualify and close exceptional candidates.